Is it really only TUESDAY?? Wow, it seems like the week has flown by already! I finished yesterday….YES I did!!  I am so proud of this beautiful fairy!! Just look at how she turned out! Today I'll finish her (frame) and get photos of her! What do YOU think of how she turned out!?!?
I am so excited to start the next project!! It is actually for me…really…YEP!!  I very rarely make something for myself, I will occasional keep one of my creations to add to my personal collection, but I rarely start out something from start to finish that is for JUST ME!!  Well, if you didn't know it yet, I am a huge Jacksonville Jaguar fan! I have been since before the team even started (when the group went up to make the pitch for a team to the NFL).  I have always watched the game, but only had a basic shirt that was YEARS old.  This year for Christmas my family got me a couple of jerseys and t-shirts.  SO, here we go!! First I'll show you the colors of the Jags….and then the stone and beads I'll be using!! Remember that you can check out my Facebook Fan Page, Google+ Page, or my Instagram Page throughout the day to watch updates and working photos.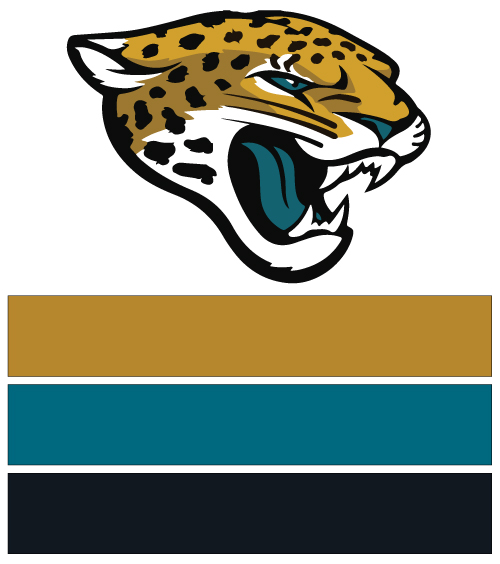 I also have a new listing for today.  Are you READY? It isn't teal, but it IS GREEN! Look at these vintage ceramic frogs!  They are from Grandmothers Stash and I just love the way this one turned out! Click on the photo and you can go grab it up – it's only $43 – or see anything else in my studio!
Remember, if you want to come see me in person…join me at my next show!!
And for today I would like to leave you with this thought;
"Sometimes it's important to work for that pot of gold. But other times it's essential to take time off and to make sure that your most important decision in the day simply consists of choosing which color to slide down on the rainbow." Douglas Pagels